Camryn Turns ONE!!
I have three children of my own, and as a mother, I know I have a tendancy to be biased and think that my kids are just the cutest children ever to grace the planet… but this little munchkin is BEYOND ADORABLE!!! Seriously THE cutest!! I began photographing Miss Camryn when she was 2 weeks old and have had the honor of watching her grow over this year. She is a super expressive, rosy cheeked little cherub of a baby and I have LOVED every session with her! She's my 1st official "Baby Planner" to reach her 1st birthday and I am thrilled to share her session with you.
Looking forward to watching you grow over the next year and the years to come Camryn!
A quick look at Camryn's 1st year...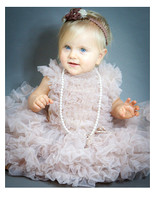 If you are interested in the "Baby Plan" click below for more info!
http://sallybellephotography.zenfolio.com/the-baby-plan